Premium quality Kerala Spices
Natural and Organic range of spices
We provides fresh and quality spices collected locally, organic and naturally farmed, aiming for a healthy society around us!
Our natural and organic range of spices
Kerala Spices
Experience the premium quality spices from the land of spices.
White pepper is produced by removing the outer layer of pepper before or after drying ,leaving only the inner seed. Tastes hotter than black pepper.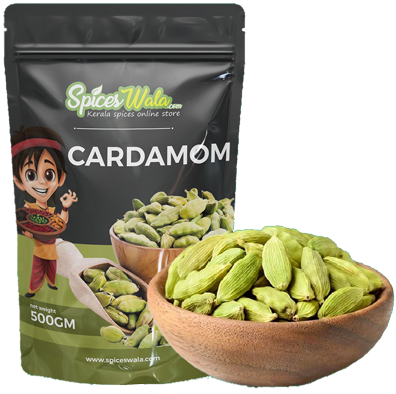 Get in touch with the team now
Cardamom -
Whole Offers
We offer freshly picked quality from the market and do not compensate for the freshness of our products
Come take a refreshing journey
The real taste of high range
The Bliss of Sacredness
A combination of the beneficial properties of Aegle marmalos, boerhavia Guava leaves and Bitter Gourd are assimilated in honey. Let us rely on nature in this era when untimely and in disciplined eating habits and the pressures of the workplace and odd working hours are adversely affecting the health of people, cutting across various age groups.
Directions to use: '
1 spoon Aeglemermolosolos Honey mixed with half glass of water. Use twice a day
No Preservatives
No Flavour Enhancers
No Artificial Addictives
Say no to Un-Necessary Body Fat
There is an increasing amount of fat in our body owing to the change in our food habits, particularly because of the consumption of food items prepared in oil. There is no one who is ignorant of the property of kaanthari chilli to burn fat. Why don't we make kaanthari chilli is a part of our food? Kaanthari Honey is a product made by seasoning kaanthari chilli in honey in a special way for a specified number of days. Because of the unique proces of honey. the attributes of kaanthari chilli are assimilated and leads to refinement of the blood.
Directions to use:
1 spoon chili Honey mixed with half glass of water at night
No Preservatives
No Flavour Enhancers
No Artificial addictive
Super Brain-Healthy Liver-Strong Anti-Oxidant Activity
Brahmi is an ayurvedic solution for memory loss and mental distress. Also good for enhancing the intellectual and memory skills of children.
Directions to use:
1 spoon Brahmi honey mixed with half glass of water. use once a day
No Preservatives
No Flavor Enhancers
No Artificial Addictive
Richness Of Calcium , Copper and Iron
 Made using dates, almond, cashew nuts, dry grapes and honey. It adds the necessary calories and  provides added energy to the body.
Directions to use:
2 spoon dates honey use once a day.
No Preservatives
No Flavour Enhancers
No Artificial Addictives.
Enjoy the Goodness of Nature
Tea & Coffee
Highrange Special Spiced Coffee is a fragrant blend of dark coffee and warm spices. It is very popular in Idukki District
Freshest spices are from the high ranges
Latest News From The Blog
Latest trends and inspiration
Gods own country – Kerala is also known as the land of spices. Over the past few centuries, Kerala has secured a ...
As most people have heard, the hill district of Idukki is famous for its cardamom and pepper cultivations. These ...
There is a reason why our ancestors in India lived long, healthy lives. The secret to their health was that they ...
Indian food and its taste is well known everywhere throughout the world; the scrumptious fragrance, extraordinary...