Premium quality Kerala Spices
Natural and Organic range of spices
We provides fresh and quality spices collected locally, organic and naturally farmed, aiming for a healthy society around us!
Our natural and organic range of spices
Kerala Spices
Experience the premium quality spices from the land of spices.
"Like other colorful plant-based foods, turmeric is rich in phytonutrients that may protect the body by neutralizing free radicals (pollution, sunlight)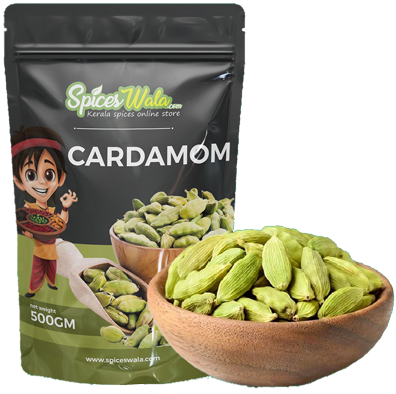 Get in touch with the team now
Cardamom -
Whole Offers
We offer freshly picked quality from the market and do not compensate for the freshness of our products
Come take a refreshing journey
The real taste of high range
The Bliss of Sacredness
A combination of the beneficial properties of Aegle marmalos, boerhavia Guava leaves and Bitter Gourd are assimilated in honey. Let us rely on nature in this era when untimely and in disciplined eating habits and the pressures of the workplace and odd working hours are adversely affecting the health of people, cutting across various age groups.
Directions to use: '
1 spoon Aeglemermolosolos Honey mixed with half glass of water. Use twice a day
No Preservatives
No Flavour Enhancers
No Artificial Addictives
Enjoy the Goodness of Nature
Tea & Coffee
Black coffee also reduces the inflammation level in the body. Black coffee is the powerhouse of antioxidants. Black coffee contains
Freshest spices are from the high ranges
Latest News From The Blog
Latest trends and inspiration
Kerala, a state located in the southwestern region of India, is known for its exotic spices. The state is home to...